Café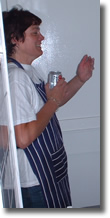 Northallerton Equestrian Centre's facilities were boosted in June 2003 with the introduction of on site food and refreshments. The take away cafe facilities were introduced after many customer requests for warm food to be available during all competitions on site. That was request was met by a refurbishment of the old office into a kitchen.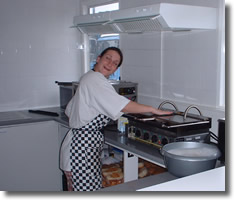 Hot food is served at ALL competions: affiliated or unaffiliated, jumping or dressage. Opening hours will vary dependent on the start time of competitions but food will always be available over the lunchtime period.
Hot Food available includes Hot Dogs, BLTs, Hot Jacket potatoes and a variety of cold sandwiches.
We look forward to seeing you soon.